DUSF Joint statement along with Fans United and The Fed DUSC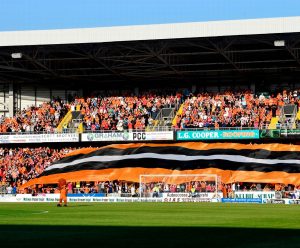 Yesterday we sent a letter to Dundee United FC Chairman Stephen Thompson and Director Mike Martin signed by representatives of Dundee United Supporters Foundation, The Federation of Dundee United Supporters' Clubs and Fans United.
The letter asks a number of questions around the financial situation at the club including the possibility of potential investors and the sale of Gussie Park. We have also asked questions on the operational arrangements at the club and the impact of another season in the Championship on these arrangements.
We asked the Club to consider these questions urgently and respond in writing within 14 days.
The news today that Mr Thompson has resigned as Chairman with immediate effect with Mr Martin replacing him makes our request for clarity even more relevant. Particularly as Mr Thompson now plans to dispose of the bulk of his current 54 per cent shareholding during the next few months and Mr Martin has been part of a Board that has delivered the unacceptable footballing and financial results of recent years.
Thanks once again to all of our new members since last Saturday. We are heading towards the 450 mark !!!
Cheers