The 6th Of April is the anniversary of the death of Pat Reilly. On that date, DUSF unveiled a plaque to commemorate our Club Founder.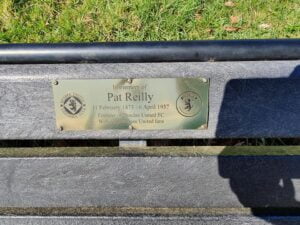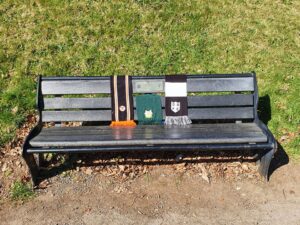 When DUSF researched the life of Pat Reilly recently we thought it would be fitting if there was a permanent memorial to him.
So we approached Dundee City Council and received permission to erect a plaque on a bench close to his gravestone. We installed it on the anniversary of his death.
Arabs will now have somewhere to sit and ponder the meaning of life as they remember the Founder of our beloved football club. Without him, quite simply there would be no Dundee United Football Club.