Dundee United Owners, Sporting Director and Manager join the Dundee United Supporters' Foundation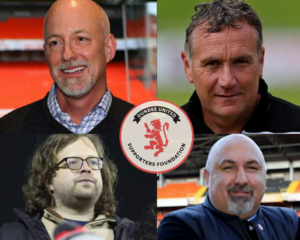 Dundee United Supporters' Foundation are delighted to announce that Chairman Mark Ogren, Vice-Chairman Scott Ogren, Sporting Director Tony Ashgar and Manager Micky Mellon have signed up as Foundation Members.
This news further strengthens the partnership between DUSF and our Club.
Mark Ogren said "I was pleased to sign up as a member and would ask all United fans to join me, Scott, Micky and Tony as members if possible.
"During the difficulties presented by the current pandemic, we have enjoyed a strong working relationship with the foundation and as a Club we see that partnership continuing to grow. Joining DUSF is a clear way that our fans can help secure the future continued growth of our football club."
You can read the full Club statement here